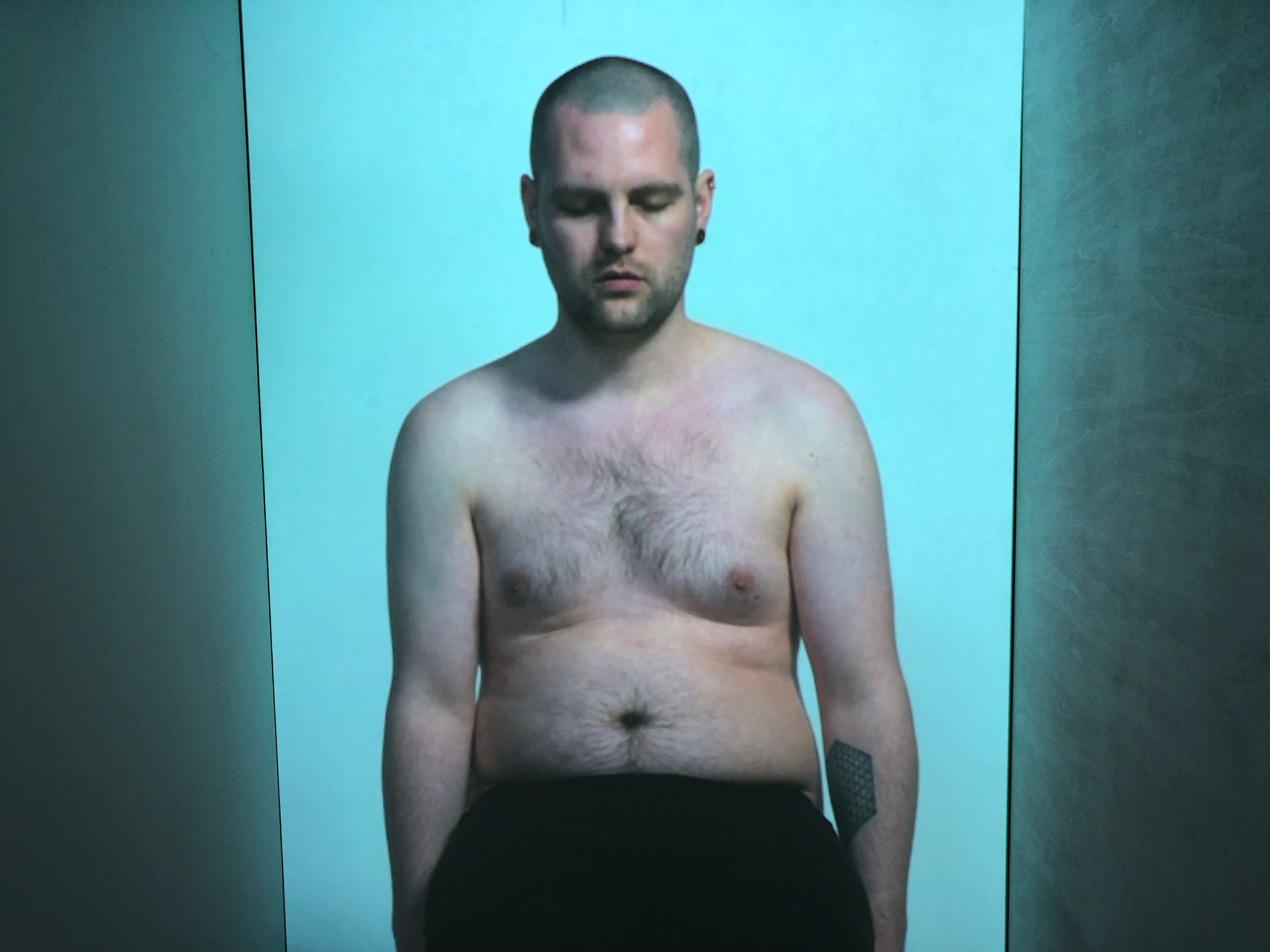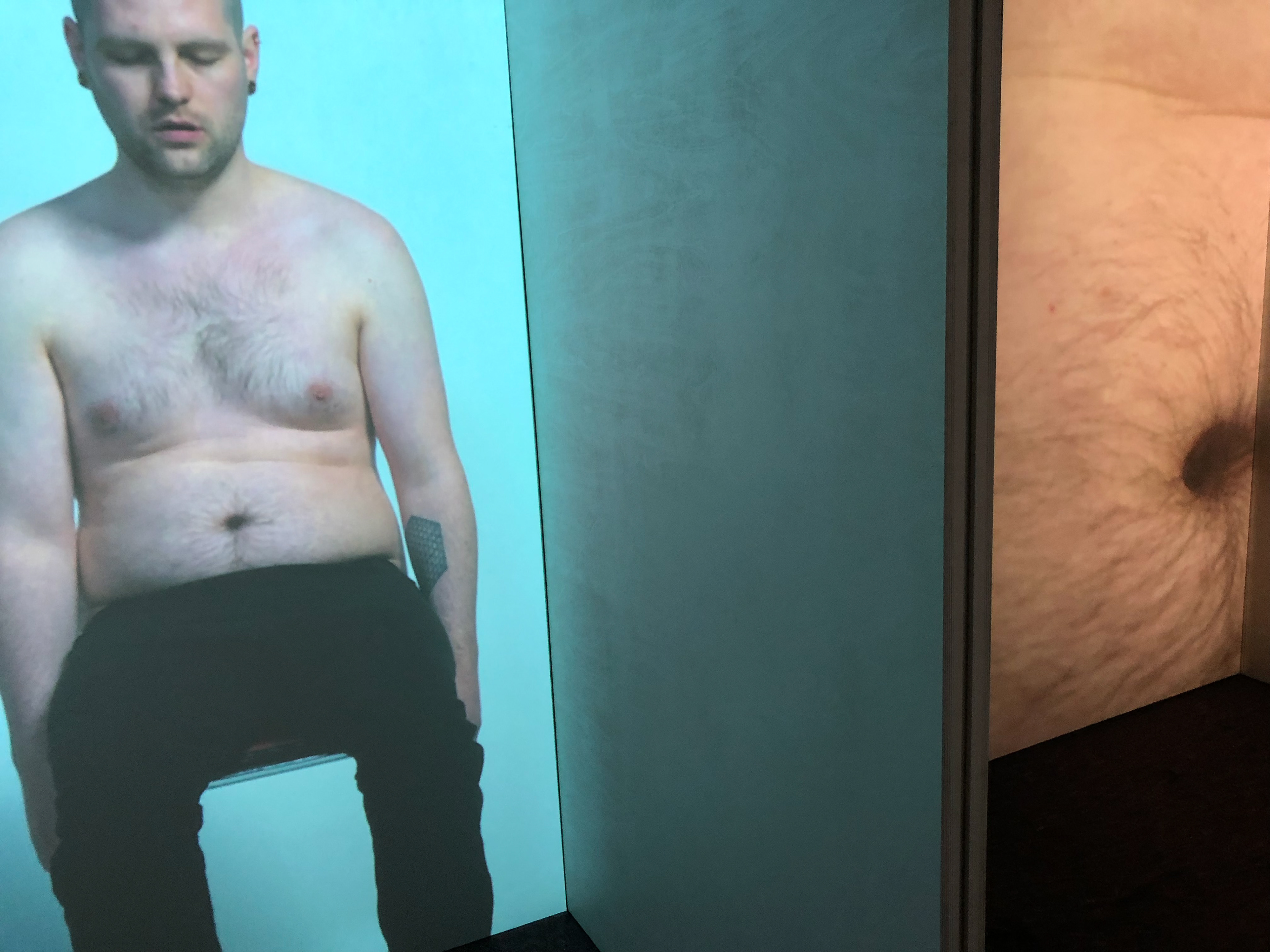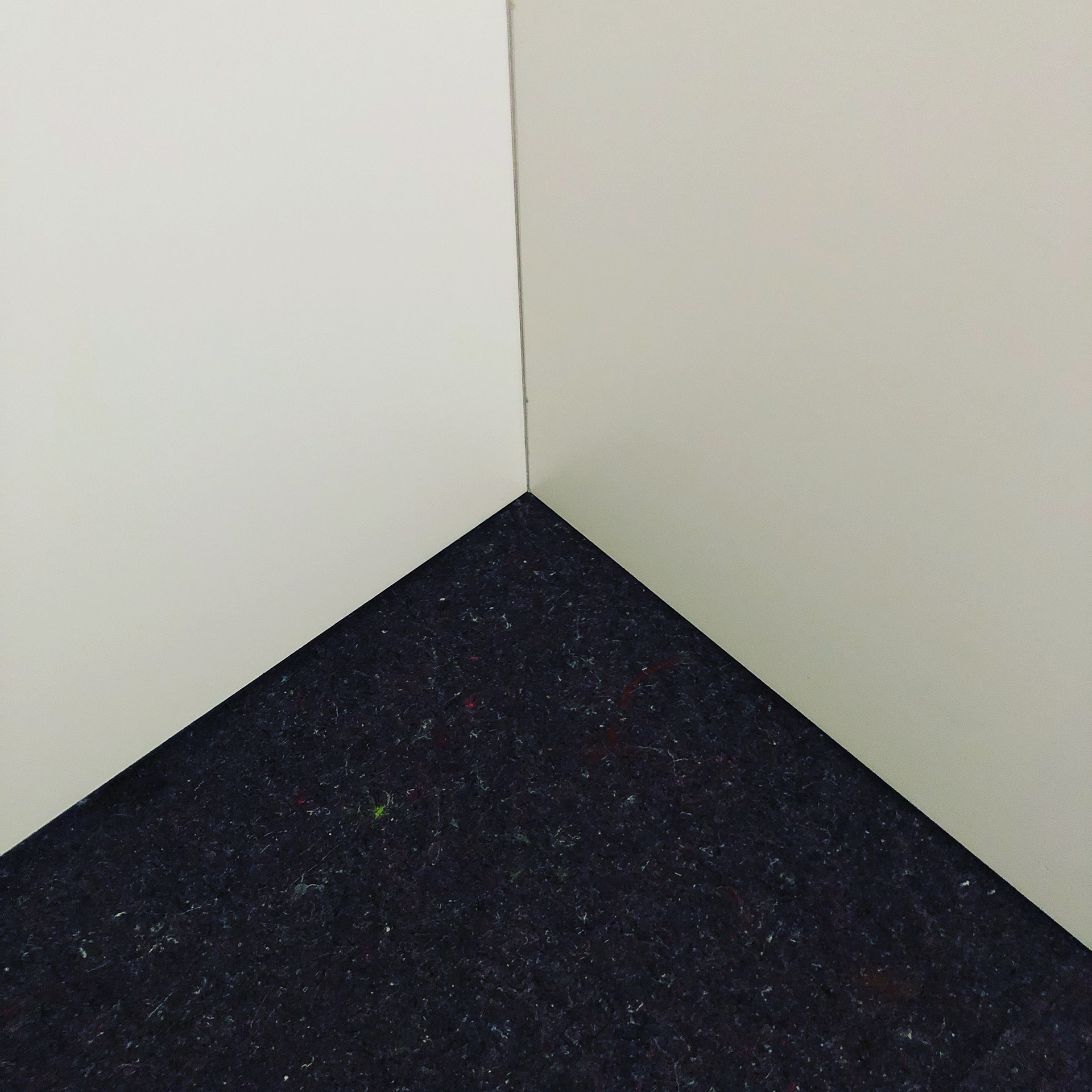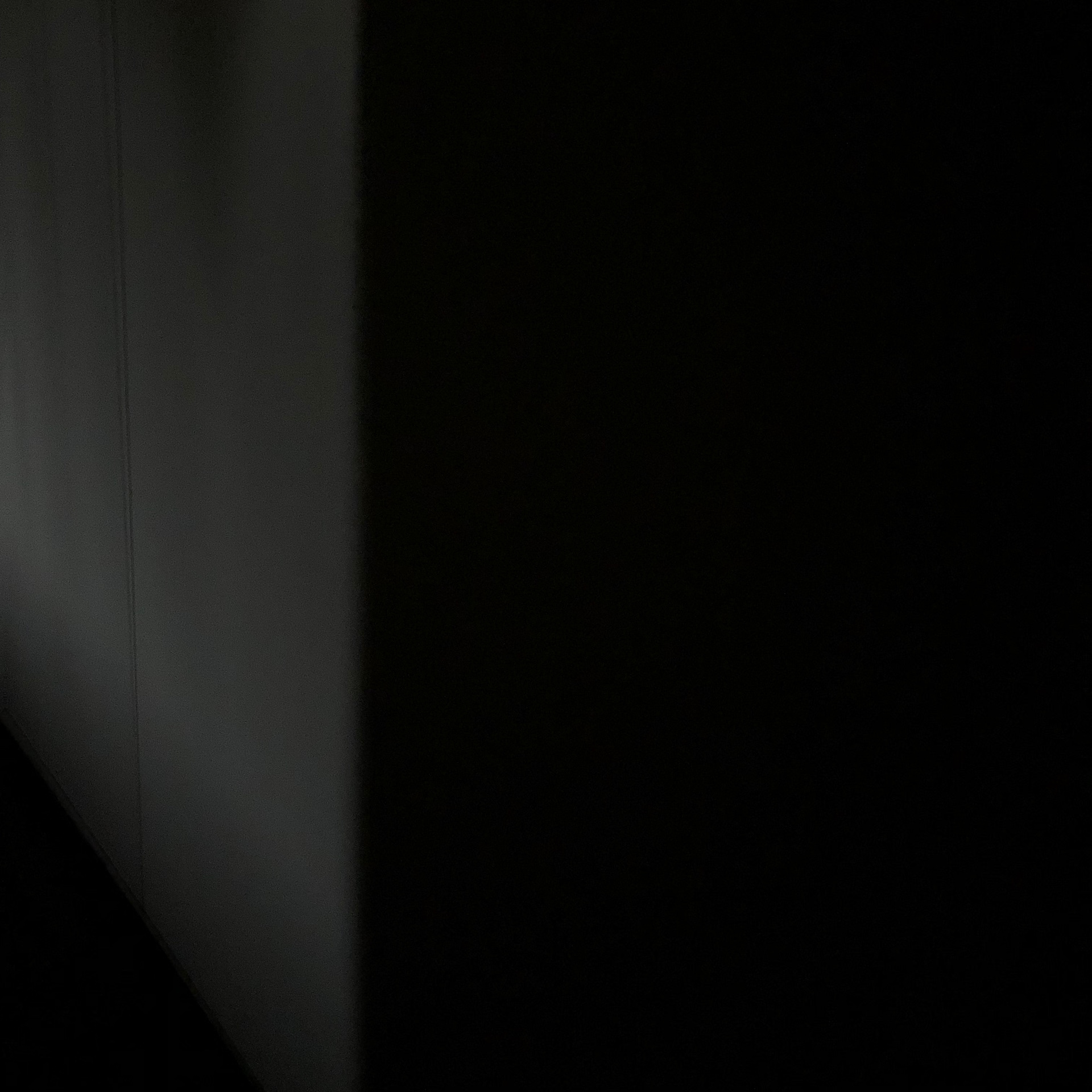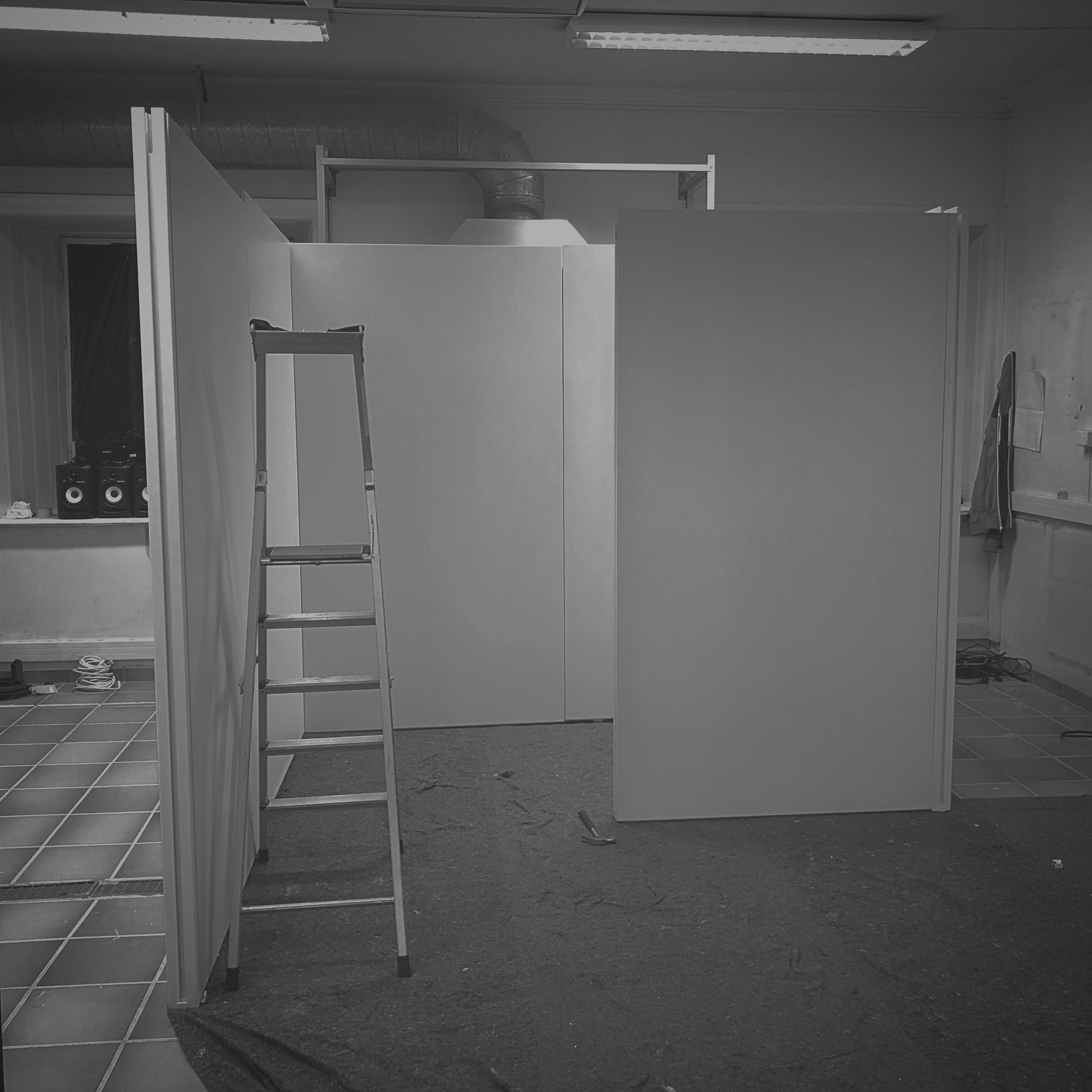 Duration: 13:00 min. (loop) — Production Year: 2017 - 2018
Performance for Camera. Three Video Projections on Portable walls formed as a maze. Multiple speakers around the maze played the audio of excess breathing and heavy bass from the video performance.
Part of the Faculty of Fine Art, Music and Design (Institute of Fine Art) BFA Graduate Show

NOWHERE

, Bergen, May 2018.